After several delays and an early unlock period that was marred by game-interrupting bugs, Blood Bowl 3 was released on February 24th. Mostly Negative rating on Steam (opens in new tab). Only 27% of user reviews are positive.
The Blood Bowl team responded to the complaints with a community update, promising to address the top issues players are having. First, the remaining bugs. "Game functionality is our top priority and please be assured that we will do our best to resolve any bugs or broken elements as quickly as possible," they said.
Then they proceeded to complain about monetization. While Blood Bowl 3 allows players to customize team colors and emblems, individual player options such as helmets and shoulder pads are only available through a shop where they must be paid for with the in-game currency called warpstone. (Although the warpstone is not yet on sale, bringing a blank page to the store, customers who paid $20 more for the Brutal Edition received 1,000 warpstone as part of the bundle.)
"This is something we tried to communicate ahead of launch, but we intend to implement features that allow players to be rewarded with cosmetic items or Warpstone through gameplay and purchase," the team said. "We know we probably won't be able to convince all of you, but we truly believe our system is fair, rewarding and optional, and that's understandable."
There will be two ways to earn free warpstone and cosmetics, they explain. First, by leveling up your trainer through game wins, and second by earning xp by completing tasks in seasonal content, whether in singleplayer or multiplayer. The problem is, none of these ways to earn things are currently in Blood Bowl 3. An earlier blog post (opens in new tab) mentioned that trainer leveling will be part of "an upcoming patch" and the first season won't start until May 25th.
That's through the script (opens in new tab), which shows three seasons planned for 2023. Each season comes with a Blood Pass, which players familiar with season passes from other games will recognize. It will have a free tier that doles out rewards as you level up, and a paid tier that doles out more rewards, as well as several instant unlocks. In Blood Bowl 3, these instant unlocks will include one new team per season, meaning that if you pay for the Blood Pass, you'll get that season's team immediately, while other players can earn them by reaching the max level before a season ends. three-month season.
While it's nice to know that custom gear can be unlocked for free, and that apparently includes "not just player parts, but fields, stands, coaches, cheerleaders, balls and dugouts, among other things", the complaints aren't just monetized existing customization. They're about how it's implemented: if you buy or win an item, it can only be applied to one player. This knee pad for your blitzer needs to be re-purchased if you want more than one member of your team to wear it.
This is annoying because even though Blood Bowl 2 had an in-game store that sold shirt designs for a currency called cyans, they were for entire teams rather than individuals. And while that game only had a small variety of head options and the like, at least they were available from the start rather than having to be paid for or earned.
Blood Bowl 3's more extensive customization options were repeatedly highlighted during development, complete with a neat gif showing how much an orc's armor can be changed, without a hint that it would have to be unlocked until the season's system was finally explained in December. (opens in new tab).
Having factions available for free, if you don't mind working through the unpaid Blood Pass tier, will make players who complained about previous Blood Bowl games selling teams as DLC happy. However, dataminers have found files relating to upcoming teams such as the Wood Elves, Lizardmen, and Shambling Undead, and some players have suggested that these teams are complete and being held back because of seasonal content.
The developers addressed this, saying, "As we're sure you understand, game development is complex. The factions we plan to release for Blood Bowl 3 are still in development, each in varying degrees of completion" and that even the the one closest to completion still has "a lot of testing and validation" to do.
They also fix a bug that resulted in players who purchased the regular version receiving the Brutal Edition upgrade, which comes with free cosmetics for the Black Orc and Imperial Nobility teams, as well as 1,000 warpstone. While cosmetics are being taken away from players who didn't pay for the upgrade, they will be able to keep the warpstone, and everyone who paid for the Brutal Edition will receive an extra 1,000. Those who participated in the particularly buggy initial unlock period will receive an extra 250 warpstones on top.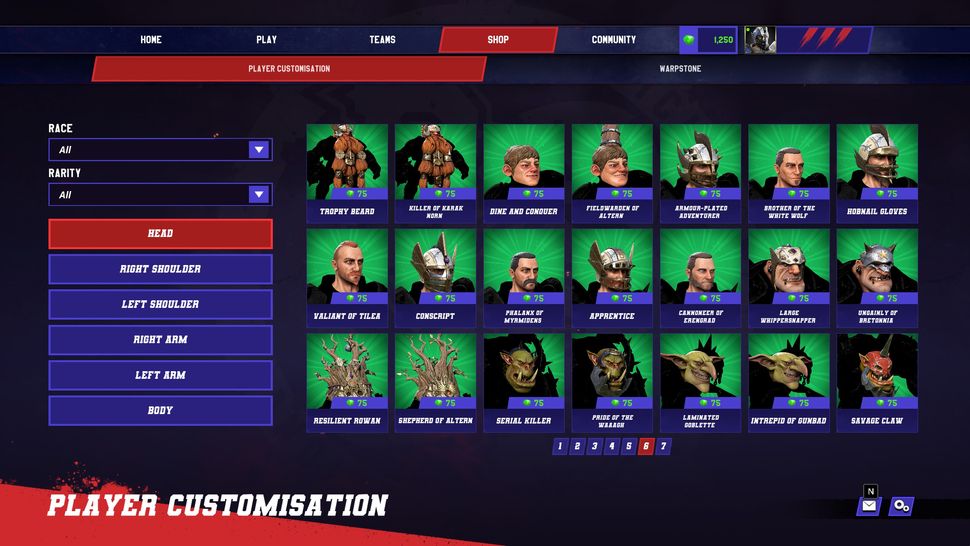 While the update also apologized for server issues and pointed to the latest patch notes (opens in new tab) to show what was fixed, other issues were not addressed. For example, the fact that base features are listed as "improvements" for upcoming seasons. The ability to resume an online match after a forfeit won't arrive until Season 2 in August, along with replay and spectator modes, with crossplay and the full star player special ruleset relegated to Season 3 in November.
The inexplicable mention of a "pause system" as an improvement planned for August has also resulted in several complaints, although it should be noted that you can actually pause the game in its current version by pressing Escape in a single player game or pressing the button pause that appears in multiplayer. Presumably the "pause system" refers to something more complete, as as it stands you can't read the log while paused, and in multiplayer your opponent can resume at any time.
Other complaints included the lack of a mid-game save option in singleplayer, the lack of admin tools for private leagues, the fact that mutations are not visible in player models (something they said on Discord won't change) , the menus (which lack sections for tracking your teams' history and stats, and don't let you spend money or ace points between tournament matches without giving up), the speed of the UI (which goes from things like starting events and selecting AI block data too quickly to keep up) and who, despite promised improvements to the AI, are still so scared of passing the buck that you'd think they're phobic.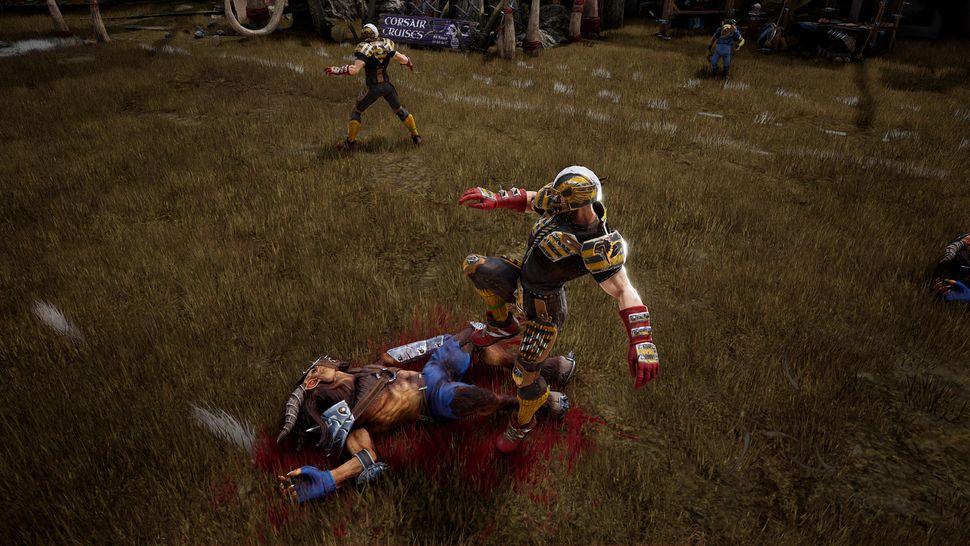 To be fair, programming an AI to play a game as chaotic as the Blood Bowl is such a challenge that after a 2019 article declaring it "the next big board game challenge for AI" (opens in new tab) there is an annual competition called the Bot Bowl (opens in new tab) to create an AI that can really play him well. And Blood Bowl 3 improves on Blood Bowl 2 in some ways, like an unlimited frame rate instead of a hard cap of 60fps, better looking shots with more variety in your crowds, having coaches on the bench who can discuss the decision when a player is kicked, and being based on the rules of the current edition of the board game.
It's frustrating that, after announcing it would be delayed until it was ready, instead of going through early access, Blood Bowl 3 feels incomplete. Even promised features like special game cards are missing, just an empty submenu for them, and single player campaign tournaments end without celebration or fanfare, sending you back to a menu. Meanwhile, you'll hear commentators repeat lines almost immediately, sometimes the same ones from Blood Bowl 2, and the tutorial doesn't explain things like prayers for Nuffle, sponsors, how to spend star player points, or bother teaching basic concepts to new players as "safe moves first".
Blood Bowl 3 feels more like a live service game that should have been called early access. According to the roadmap, we are currently in "pre-season" and will be until May 25th, when the arrival of Season 1 will coincide with an official ladder and "match readability and optimization" improvements. Maybe then it looks like it's ready to kick off.